The Board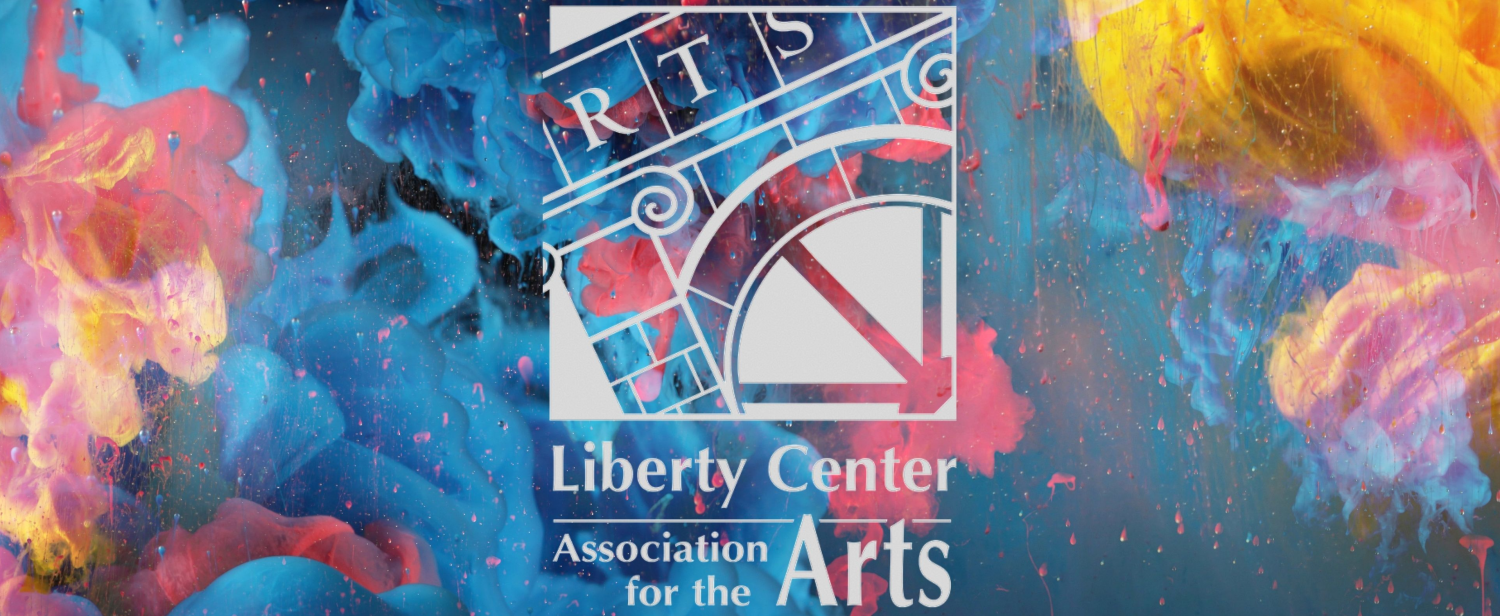 Business Owner
Sedalia MO

Andrew Treuner is a lifelong resident of Sedalia - " a great place to call home ". His wife ,Mary, and he have 3 beautiful daughters - they take after their Mother ;) He is the second generation owner of Robert A. Treuner Masonry Company, established in 1969 in Sedalia. Local Architect, Don Buller, invited Andrew to join the Liberty Center board some 30 years ago. He has, since, spent 6 years serving. As fate would have it, he, again, joined the Board in 2018 to fulfill Don's term. Good things are happening at the Hayden Liberty Center - check us out!

"Can you see it . . . think about it." ~62ART
SFCC Art Instructor
Sedalia MO

Don Luper received his BFA from the Kansas City Art Institute and his MFA from the University of Missouri. He's been an Art instructor at State Fair Community College for 30 years. When not teaching at the college, Don has been and remains a working artist. His work is featured in multiple collections throughout the United States. Don has been an active board member for 5 years.

"A painting is not a picture of an experience but is the experience." ~Mark Rothko
Business Owner
Sedalia, MO

Julie White has served as a board member since 2019. Julie is the owner/auctioneer of White-Knight Auctions. She graduated from State-Fair Community College with an Associates in Business Management and the University of Central Missouri with a Bachelor's in Marketing with a minor in Graphic Design. She brings many years of experience in marketing and advertising, networking solutions, and a love for all things art and music. Raised in the "Big Sky" country, but a native of our community since 1990.

"Alone we can do so little; Together we can do so much." ~Helen Keller
Business Owner
Sedalia MO

Joe Fischer is a father of four brilliant and beautiful daughters as well as managing member of TARA Industries, a renewable fuels company, and Prairie Hollow Development Company, a real estate development company. Having been raised in Sedalia, he graduated from Central Missouri State University with a BSBA in Marketing and Management and worked for Castle and Cooke, Inc. for 5 years after graduation. He owned and operated concrete plants in eight markets as well as a Burlington limestone quarry in West Central Missouri.

"The main thing is to be moved, to love, to hope, to tremble, to live." ~ Auguste Rodin
Retired Drama Teacher
Sedalia MO

Jan Bahner has been involved in theatre for so long, she's forgotten how to write a bio! From her first role at Smith-Cotton at age 16 (Essie, You Can't Take It with You) to her most recent back-to-back directorial efforts (You're a Good Man, Charlie Brown for Sacred Heart School and Too Much Light for LCAA), Jan has had a long and varied life on and around the stage. Jan would like to thank all of you - and her husband Richard - for enabling her applause addiction!

"The role of the artist is to ask questions, not to answer them." ~Anton Chekhov
Volunteer
Sedalia MO

Karen Pozzo Ellebracht grew up on The Hill in St. Louis. She has been married to Steve for 43
years. A former chemical technician, Karen became a stay-at-home mom when her first of six children was born. In Texas, Karen volunteered at the community theatre which allowed her to experience the important benefit of having an arts center in town. Art has always interested Karen since she was a young child, from sketching her stuffed animals, to loving her college art class, to bits of her children's school art decorating her home.

"Art washes from the soul the dust of everyday life." ~Pablo Picasso
April is not native to Sedalia but has been here for almost 16 years so it has become home. She has always loved theater and dabbled in it in high school. Her two beautiful girls have always been involved in the arts in some form which led her to becoming involved in the Liberty Center. Known as one of the "Crafty Mamas" she has made props and altered costumes for the past few years before stepping out on the stage herself as part of 5th Street Improv.
In her professional life she feels lucky to serve in a role that impacts the lives of others as the Director of Program Administration at Citizens Against Spouse Abuse. She is excited to share her knowledge of the non-profit world to help the Liberty Center keep moving forward and providing our community a wonderful space to enjoy the arts.

"We don't make mistakes, just happy little accidents" -Bob Ross
Art Museum Educator
Sedalia MO

Vicki Weaver, Daum Museum curator of education, received a BS in art education and a BFA from
Northwest Missouri State University, Maryville, and an MFA from University of Arizona, Tempe. She has
worked at the Daum since 2000, and her position includes oversight of the museum's education
program. Weaver was named Museum Art Educator of the year by the Missouri Arts Educator
Association in 2008. She served on the Missouri Arts Council Advisory Panel for Arts Education from
2008-2012. She has completed level three professional development training in Visual Thinking
Strategies, a practice she is implementing at the Daum and with educators in central Missouri; she is a
certified VTS lead trainer. Weaver is also a sculptor who has exhibited extensively in the Southwest and
throughout Missouri. This is her 4 th year serving on the Liberty Center board.

"Let the beauty of what you love be what you do." --- Rumi
Radio Personality
Sedalia, MO

Ruthie has worked in professional and community theatre, both on stage and off, for most of her life. A native of St. Louis, she moved to Sedalia in 2004. She hosts Ruthie Hart in the Mornings on 1420 KRLL radio. Ruthie enjoys canoeing, fishing, arts and crafts and spending time with her family and friends.

"Better keep yourself clean and bright, you are the window through which you must see the world". ~George Bernard Shaw
Chelsea Kehde
Honorary Member
Artist & Art Teacher
Josh holds a bachelors in K-12 art education form Missouri State, a masters in Curriculum Development from UCM and an MFA from Fort Hays State University. He has taught art at SC for 18 years and is an internationally shown artist with pieces in private collections around the country.
State Director-Missouri MENTOR
Business Owner
Carl Hutcherson chairs the theatre committee and is the technical manager for the theatre. His first show at Liberty Center was a tour stop of Central Missouri Repertory's summer production of Winnie-the-Pooh. Since then, he has been involved with countless productions at Liberty Center as a technician, designer, director, author, and performer. He has a degree in Technical Theatre from the University of Central Missouri. He is the current owner of Peerbolte Creative, Theatrical Planning and Design.

We know what we are, but know not what we may be. - William Shakespeare
Doug Benitz
Business Director
Golfer & Retiree
I spent my career in manufacturing holding many different jobs from second shift press operator to Senior Tooling Engineer as well as a stint as a manufacturing engineer with a company as they transitioned from a job shop machining company to an OEM manufacturer of purpose specific drilling machines.
I have a wife of 43 years as well as one child, a daughter, currently living in Texas. Everything I do is with them in mind.
I enjoy golf, yard work, hunting and fishing and spending time with family, wherever they might be.