Theater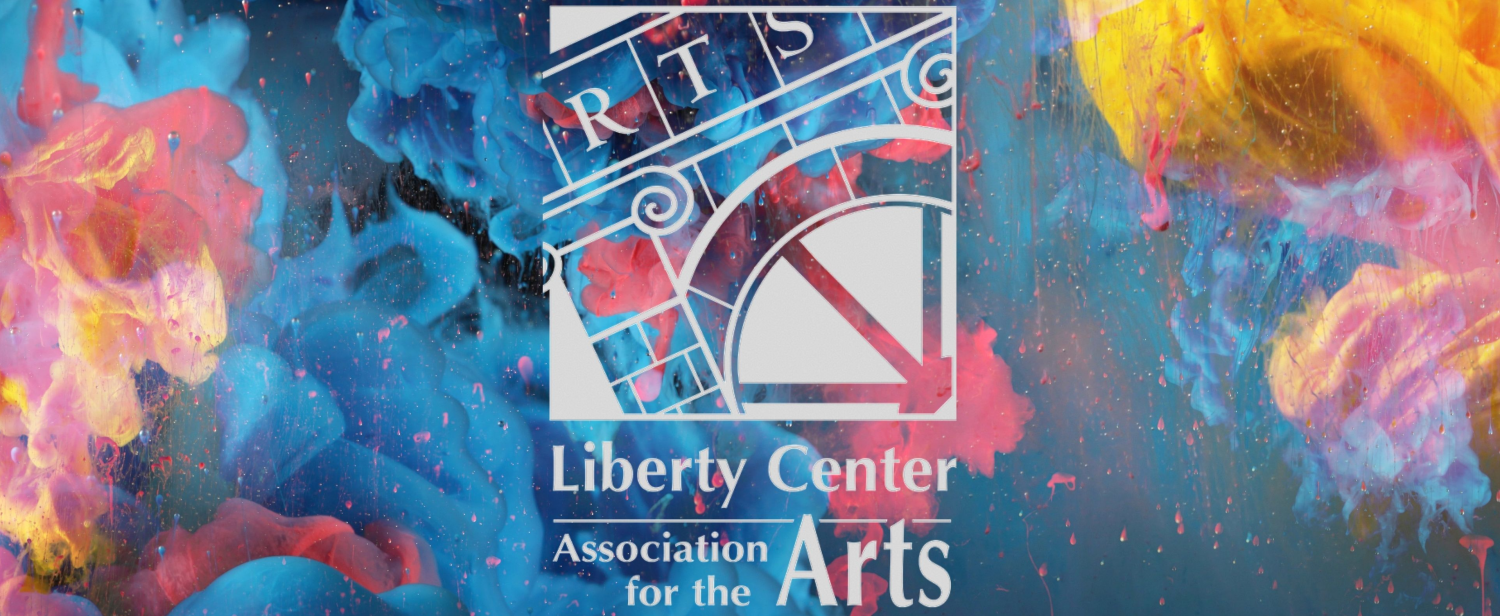 About Comm Theater
Our Community Theatre program focuses on engaging and unifying our community through the theatre arts. The programming includes a mixture of fully produced Musicals and plays along with Staged readings and improv comedy. Involvement in our productions is open to all community members. We have openings for performers, directors and technicians of all ages and skill levels.

Theatre production is an expensive endeavor, and the ticket sales from our plays only cover a small portion of the costs of running the theatre. Production costs include royalties, script purchases, scenery construction, costume creation and rentals, and myriad other expenses. We also have to cover the costs of purchasing and maintaining the equipment required for the operation of the theatre such as the lighting equipment and sound systems. We would not be able to exist without sponsorships from local business and individual community members. Please consider making a donation to help support these programs and the continuing operation of the Liberty Center.


JUNIOR THEATER
In addition to our Community Theatre offerings, we have an active Jr Theatre Program. The program has opportunities for performers and technicians from 7 to 18 years old, with a 'Minis' program for individuals under 7. Every year we have a summer musical and a school year play that focuses on new works and classics. We, also, have theatre workshops throughout the year, focusing on individual skills such as acting, auditions, improv, and design.
If you are interested in taking part in our productions, please contact the Liberty Center for information.
Productions of 2015 - 2020
Productions of 2015 - 2020
April 2020 - Much Ado About Nothing
March 2020 - Much Ado About Nothing (Jr. Theater)
February 2020 - Love Letters*
December 2019 - Every Christmas Story Ever Told
August 2019 - Wait Until Dark *
April 2019 - Cinderella G2 (Jr. Theater)
March 2019 - Love, Loss, and What I Wore
December 2018 - Midsummer's Night Dream (Jr. Theater)
July 2018 - Disney's Mulan, Jr. (Jr. Theatre)
November 2017 - Witches United (Jr. Theater)
July 2017 - Disney's Alice in Wonderland (Jr. Theater)
July 2016 - The Little Mermaid (Jr. Theater)
April 2016 - The Second City 
March 2016 - The Hollow - Agatha Christie Murder Mystery
July 2015 - (Renovation/Art gallery Construction)
Productions of 2010 - 2014
Productions of 2010 - 2014
Noember 2014 - A Christmas Story - The Musical
May 2014 - Daddy's Dyin', Who's Got the Will
April 2014 - 9 to 5 - The Musical
December 2013 - A Sedalia Christmas **
October 2013 - The Great American Trailer Park
June 2013 - Tails With Tales (Jr. Theatre)
April 2013 - Joseph and the Amazing Technicolor Dreamcoat *
February 2013 - Tuesdays With Morrie
April 2012 - Caught in the Net
December 2012 - The Best Christmas Pageant Ever *
November 2012 - Chicago
September 2012 - Oleanna
June 2012 - The Anansi Stories (jr. theater)
March 2012 - The Fully Monty
May 2011 - Backstage
November 2011 - Hello, Dolly! *
July 2011 - Into the Woods, Jr.
May 2011 - Arsenic and Old Lace *
November 2010 - Hometown Holiday Showcase
October 2010 - 2010 Lady Dracula
July 2010 - Willy Wonka, Jr.
April 2010 - The Music Man
February 2010 - The Diviners
Productions of 2010 - 2014
Productions of 2005 - 2009
Productions of 2005 - 2009
December 2009 - A Sedalia Christmas *
October 2009 - Little Women
July 2009 - Oz Jr!
May 2009 - Meet Me in St. Louis
January 2009 - Harvey *
December 2008 - A Sedalia Christmas
October 2008 - Buddy
April 2004 - West Side Story
March 2008 - Our Town *
January 2008 - What the Bellhop Saw
2008 - The Complete History of the US, Abridged
November 2007 - A Bad Year for Tomatoes
September 2007 - My Fair Lady
July 2007 - Once On This Island (Jr. Theater)
April 2007 - Oklahoma *
March 2007 - Missouri Legend
January 2007 - Cheaper by the Dozen
November 2006 - The Odd Couple - Male Version
November 2006 - The Odd Couple - Female Version
September 2006 - Smoke on the Mountain *
May 2006 - The Diary of Anne Frank
May 2006 - The Sound of Music *
January 2006 - Alice in Wonderland
November 2005 - Dial M for Murder
October 2005 - Nunsense *
April 2005 - Noises Off
January 2005 - Assassins
Productions of 2000 - 2004
Productions of 2000 - 2004
November 2004 - Beauty & the Beast
September 2004 - The Importance of Being Earnest
April 2004 - Steel Magnolias *
March 2004 - Annie *
January 2004 - An Evening of Moliere
December 2003 - A Christmas Carol *
December 2003 - Cotton Patch Gospel
October 2003 - Amadeus
July 2003 - The Fantasticks
February 2003 - Cabaret
2003 - Don't Dress for Dinner
December 2002 - Smoke on the Mountain *
October 2002 - The Secret Garden
July 2002 - A Funny Thing Happened on the Way to the Forum
March 2002 - Godspell
February 2002 - Love Letters
December 2001 - A Christmas Carol
October 2001 - Into the Woods
March 2001 - Peter Pan
December 2000 - Smoke on the Mountain
December 2000 - The Best Christmas Pageant Ever *
October 2000 - Wait Until Dark
April 2000 - Moon Over Buffalo
February 2000 - Anything Goes
Productions of 2000 - 2004
Productions Of 1995 - 1999
Productions Of 1995 - 1999
December, 1999 - Sorry Wrong Chimney
September, 1999 - Wanna Play *
April, 1999 - Lend Me a Tenor
February, 1999 - Sweet Charity
January, 1999 - Gala: "Roaring 20s"
October, 1998 - The Boys Next Door
April, 1998 - A Piece of My Heart
March, 1998 - Wizard of Oz
January, 1998 - Gala: "Take Flight"
December, 1997 - A Christmas Treasury
July, 1997 - Driving Miss Daisy
June, 1997 - Schoolhouse Rock
April, 1997 - Plaza Suite
February, 1997 - Company
January, 1997 - Gala: Angelic theme
July, 1996 - Exit the Body
May, 1996 - How to Eat Like a Child
April, 1996 - Rumors
February, 1996 - Oliver!
December, 1995 - Babes in Toyland
October, 1995 - Shenandoah
September, 1995 - Heartbeats
July, 1995 - Li'l Abner
April, 1995 - The Glass Menagerie
February, 1995 - The Best Little Whorehouse in Texas
January, 1995 - Gala: Best Little Whorehouse Theme
Productions Of 1990 - 1994
Productions Of 1990 - 1994
May, 1995 - Charley's Aunt
September, 1994 - Joseph and the Amazing Technicolor Dreamcoat
June, 1994 - Nunsense
April, 1994 - I Hate Hamlet
February, 1994 - Camelot
January, 1994 - Our Town
January, 1994 - Gala: Casino Theme
October, 1993 - Count Dracula
April, 1993 - Social Security
February, 1993 - Once Upon a Mattress
January, 1993 - Gala: "Mystery! A Night of Intrigue"
October, 1992 - Crimes of the Heart
June, 1992 - Jesus Christ Superstar
May, 1992 - The Nerd
February, 1992 - Guys & Dolls
December, 1991 - The Best Christmas Pageant Ever *
October, 1991 - On Golden Pond
June, 1991 - Baby
May, 1991 - Harvey
February, 1991 - Fiddler on the Roof
January, 1991 - Gala: Ninth, Pajama Game Party
October, 1990 - Steel Magnolias
August, 1990 - The Sound of Music
March, 1990 - Gala: Arabian Nights
February, 1990 - Annie
Productions Of 1990 - 1994
Productions Of 1985 - 1989
Productions Of 1985 - 1989
October, 1989 - Little Foxes
August, 1989 - Wanna Play
June, 1989 - I Do, I Do
May, 1989 - Tribute
February, 1989 - The King and I
January, 1989 - Gala: Mr. Legs, slide show of LCAA History
October, 1988 - Beginner's Luck
October, 1988 - Murder Mystery Fundraiser
May, 1988 - You Can't Take It With You
February, 1988 - Hello Dolly
January, 1988 - Gala 6th - "Come Aboard Lady Liberty"
December, 1987 - The Best Christmas Pageant Ever
October, 1987 - Mouse Trap
July, 1987 - Oklahoma!
May, 1987 - I Remember Mama
February, 1987 - Gypsy
January, 1987 - Gala 5th - Mardi Gras
October, 1986 - My Three Angels
July, 1986 - 1776
May, 1986 - Born Yesterday
February, 1986 - The Unsinkable Molly Brown
October, 1985 - The Miracle Worker
May, 1985 - Mary, Mary
February, 1985 - South Pacific
1985 - Gala It's Your Lucky Night
Productions Of 1980 - 1984
Productions Of 1980 - 1984
October, 1984 - The Odd Couple
April, 1984 - Annie Get Your Gun
February, 1984 - Carnival
February, 1984 - Gala 2nd - "Sedalia Goes to the Movies"
February, 1984 - The Barretts of Wimpole Street
October, 1983 - Arsenic & Old Lace
May, 1983 - Angel Street
February, 1983 - Gala
October, 1982 - A Thousand Clowns
July, 1982 - Barefoot In the Park
May, 1982 - Brigadoon
October, 1981 - The Oldest Living Graduate
July, 1981 - Philadelphia Story
March, 1981 - The Music Man
October, 1980 - Nude With Violin
May, 1980 - Sunday in New York
March, 1980 - Mame
Productions Of 1980 - 1984
Productions Of 1975 - 1979
Productions Of 1975 - 1979
October, 1979 - Cactus Flower
June, 1979 - Where's Charlie?
March, 1979 - The Man Who Came To Dinner
October, 1978 - 10 Little Indians
July, 1978 - Roger and the Rose
July, 1978 - Better Late Than Never
June, 1978 - The Last of the Red Hot Lovers
December, 1977 - Blithe Spirit
July, 1977 - The Magic Tarts
May, 1977 - Plaza Suite